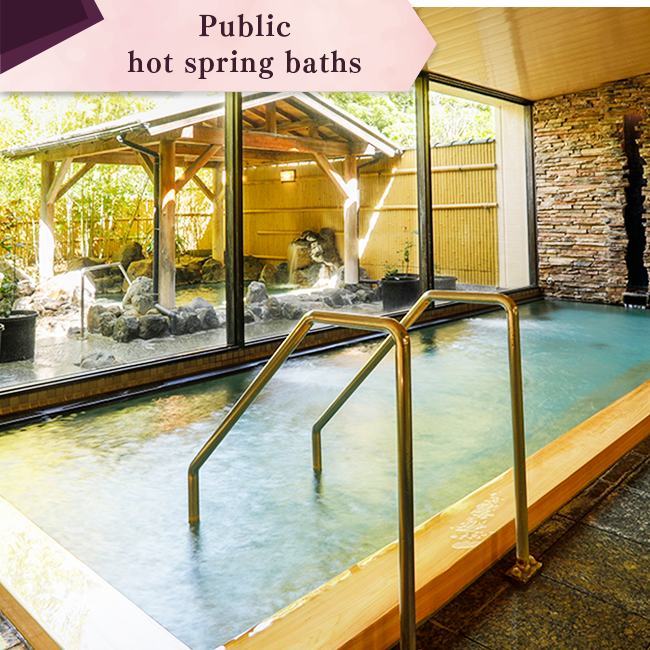 We have our own hot spring sources where you can relax and feel rejuvenated from the hot spring water that is gentle on your skin.
The separate public baths for men and women can be enjoyed anytime as they are open 24 hours a day.
Changing Room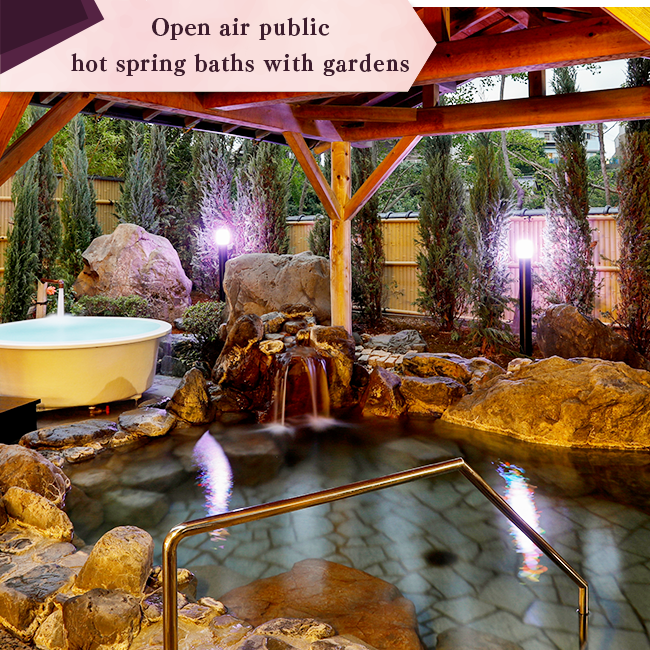 Open air public hot spring baths with gardens, Shirahada-yu
'You can appreciate the feeling of freedom while you unwind in the open-air baths surrounded by Japanese gardens.'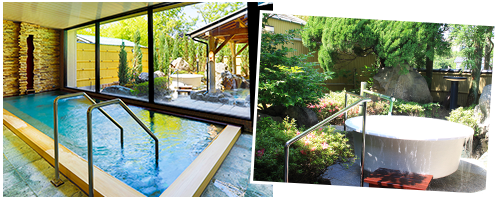 Basic information for the hot springs (Separate public baths for men and women)
Open
15:00 check in time to 9:30 next morning
The source of the hot spring
Hamazume sand dunes (Sep.1991 / Temperature: 46.4℃ / Flow rate: 600ℓ/min)
Benefits
Helps relieve sore muscles, joint pain and Neuralgia.
It can also assist in relieving fatigue, illness and helps rejuvenate your skin.
Amenities included
Body soap, shampoo, conditioner, hair dryers and brushes are available in both the women's and the men's public baths.
Face wash, toner and shower caps are available in the women's public bath.
Razors, after-shave and hair gels are available in the men's public bath.