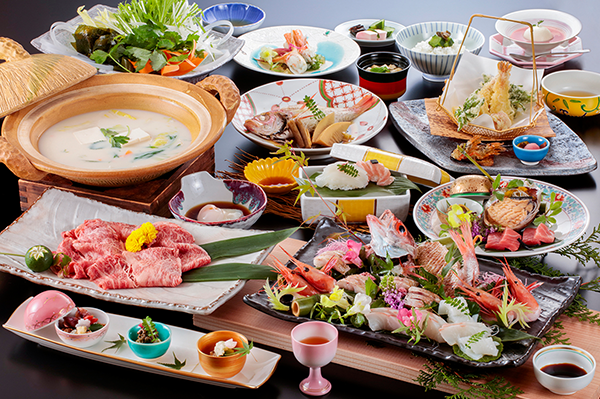 'We will give you a full-flavoured taste which will add grace to your journey'
We have variety of dishes because the Kyotango area in Kyoto is blessed with an abundance of ingredients.
We will put our hearts into providing you with the most delicious seasonal ingredients.
Dinner and breakfast are always prepared fresh with seasonal ingredients.
Your meal can be paired with delicious sake or wine to enhance the flavours.
Please enjoy.

Available from the beginning of November till the end of March
Matsuba-crabs
We are under the direct management of company of wholesale fisheries products which is why we can provide you with high quality, fresh crab.
'A king of winter ingredients from the Japan sea'
Savour the fresh, melt in the mouth flavor of crab sashimi or whet your appetite with the fragrant flavor of grilled crab. Appreciate rich crab butter, sukiyaki-style crab hot pot and crab rice porridge made using crab stock, Tango famous Koshihikari-rice and vegetables.
Enjoy the flavor of our fresh crab prepared in a variety of ways.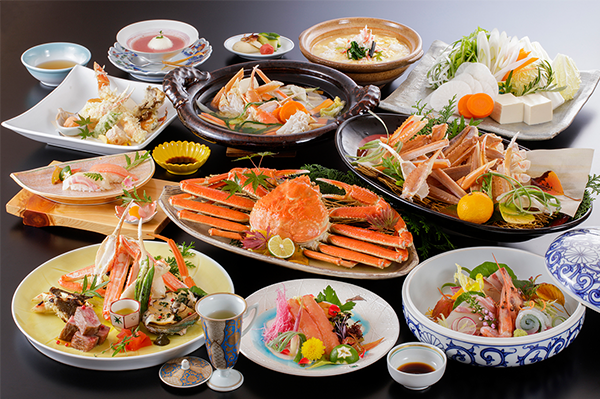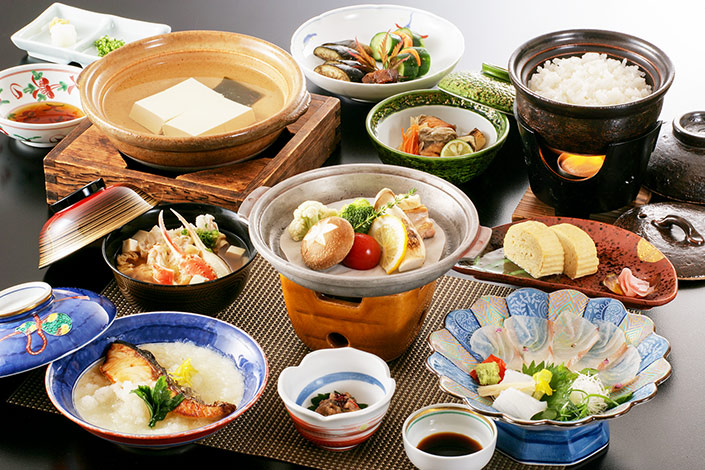 'Enjoy a delicious Tango breakfast sourced from local ingredients'
We provide a homemade, filling breakfast to give you a great start to the day and includes our Tango Koshihikari rice cooked in an iron pot, tasty Japanese omelet, grilled fresh, local fish and homemade pickles.
We only source our ingredients from local suppliers that we trust.