Thank you for visiting the official website of Kaikatei Hanagozen in Yuhigaura, an exclusive hot spring resort.
The Tango area is a region in Kyoto that is well known for its abundant nature and beautiful coast line.
We have delicious, seasonal food and the Yuhigaura Beach which is famous for its sunsets and is only 5 minutes' walk from the hotel.
We have a private hot spring source which is called 'Bijin-no-yu' or beauty bath where you can relax in the revitalizing waters and enjoy incredible views.
We will welcome you with warm hospitality to our ryokan where you can appreciate the calm ambience and make trip to Tango a memorable one.

Entrance and Japanese gardens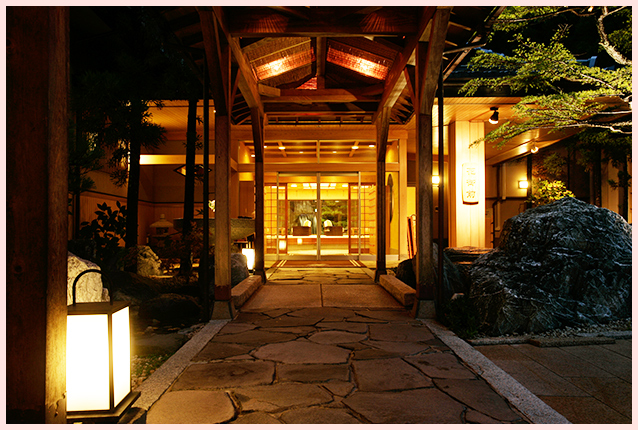 Hanagozen, a relaxing escape for adults
Enter along a quaint path that winds through traditional Japanese gardens.
Once arriving at the lobby, please remove your shoes and enjoy the authentic Japanese tatami floors.
Lobby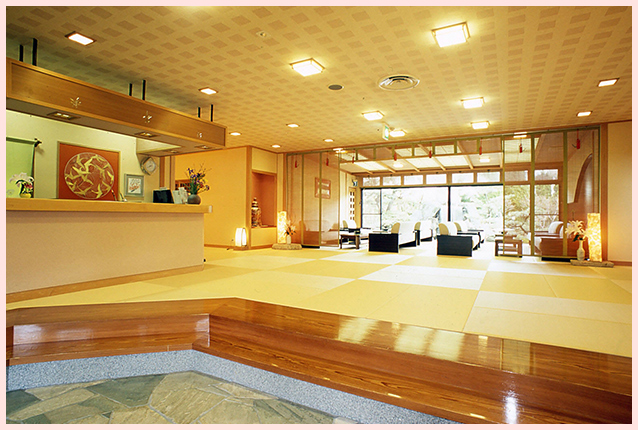 No slippers are necessary, and you can enjoy walking barefoot throughout the hotel.
You will be greeted with the sound of a gently flowing waterfall and traditional Japanese gardens. Please enjoy the natural light and calm ambience where you can rest and relax.
※ Please leave your suitcases at reception.
Wheeled suitcases can damage the tatami and our excellent staff will be happy to take your luggage for you.
Facility basic information
Address
193 Kitsu, Amino-cho, Kyotango-shi, Kyoto 629-3241, Japan
TEL
+81-772-74-1333
Accommodation
130 people
Guest rooms
34 rooms which are located in the Main Hotel, the East Wing and the West Wing,the Separate.
The Main Hotel has 17 rooms with 10 regular rooms and 7 rooms with private open-air baths and secluded garden views.
The private East and West Wings have 12 rooms with 4 rooms with private open-air baths and 8 rooms with private open-air baths with secluded garden views.
The Separate have 5 Special rooms- Western & Japanese rooms with separate open hot spring.
Public hot spring baths
separate baths for men and women
Public open-air baths with gardens
separate baths for men and women
Parking
for 30 cars